EXVstudentserdining2index
OUR COMPANY
At Extra Virgin Food Services we provide an atmosphere and ambiance that feels like a café or
bistro to bring a comfortable dining experience to your employees and guests. Our menus
include staple comfort food options that satisfy the meat and potato lovers as well as cutting
edge cuisine that appeals to the epicurean's curious palette. All of our menu offerings are fresh
and made to order daily and provide a variety of rotating entrée specials, soups, salads and
sandwiches, along with occasional interactive food stations. We encourage our clients and
their employees to participate in the creation of our menus…your favorite recipe could be a
featured special!
Our Leadership Team and Staff is ServSafe Certified. In each of our kitchens we provide a
professionally trained and uniformed staff of Culinarians that includes an onsite Executive
Chef/Manager.
We know that each of our client partners are unique in their businesses as well as their needs.
Our approach with a prospective client begins with a site visit to gather information that will
help us customize services for your facility including hours of operation, menus, catering and
vending needs and preparation of our Revenue Sharing Contract to best fit your needs.
OUR LEADERSHIP TEAM
Greg Rufty, Managing Partner/COO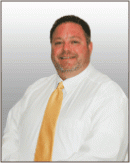 Randy Hansen, Partner/President of Culinary Operations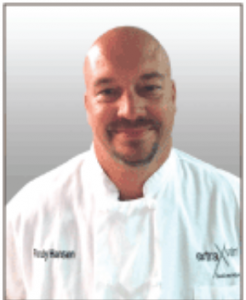 Brett Harlett, Partner/Vice President of Administration