EXVstudentserdining2index
Extra Virgin Food Services can provide Contract Food Services for a wide range of needs. Some examples of Contract Food Services may include, but are not limited to the following: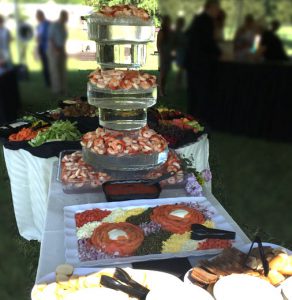 Air Shows
Professional Golf Tournaments
Soccer Tournaments
Balloon Festivals
National Concerts
Professional Sporting Venue Concessions
College Sporting Venue Concessions
High School Sporting Venue Concessions
Summer Camps
Mobile Meal Programs
Extra Virgin Food Services takes an individual approach with each client and will tailor a contract with your input that is designed to meet your specific needs as opposed to using a boiler plate agreement.
Contact our Business Development Department at (419) 874-0431 ext. 1002 to schedule an appointment for a representative to meet with you to discuss your needs.