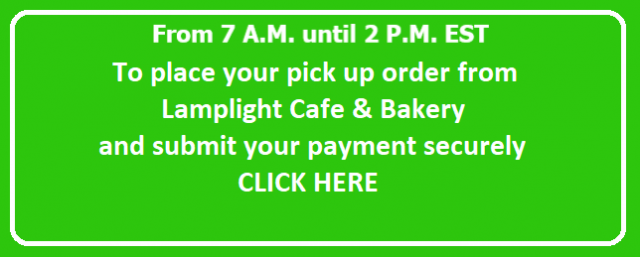 Lamplight Café & Bakery originally known as The Lamplighter originated in Peddler's Alley in Waterville, Ohio over 30 years ago and was owned and operated by the Haas family. Mr Haas was and educator and administrator for many years in the Anthony Wayne School District. In the early 1990's Mr. Haas moved the little café to its present location at 121 West Indiana Ave, in Perry's Landing, downtown Perrysburg. In its new location the dining area and menu were expanded, as well as the retail bakery.
Popularity quickly grew among the locals of Perrysburg, and the Lamplight became a regular stop when children or friends that had moved returned home to visit. Holidays found the bakery working over time to fill pie and cookie orders, and by 2004 Mr. Haas children had taken over the day to day operations. In 2016 Kevin Haas decided that he wanted to pursue other interests, and in October of 2016 the Lamplight Café & Bakery was sold to Extra Virgin Food Services. Thanksgiving and Christmas bakery orders were filled for the Holidays, and after service was complete on December 31 the restaurant & Bakery was closed for renovations.
Renovations were completed during the months of January & February of 2017, and during the first week of March the Lamplight Café & Bakery was reopened with an updated interior and an expanded retail bakery space. Seating on the inside was reduced to 56, and an outside dining space with an additional 20 seats opened in the Spring. The kitchen equipment was updated to accommodate the expanded menu which still includes the popular Freckled Ham Sandwich, the Chili, and the homemade Potato Salad.
The Bakery boasts Pies, Cookies, & Cake Pops that are made from scratch by Extra Virgin Food Services staff as well as fresh baked pastries, muffins, & scones.
Hours of Operation are 7:00a – 2:30p Seven Days a week…Closed most Major Holidays so that our staff may enjoy time with their families.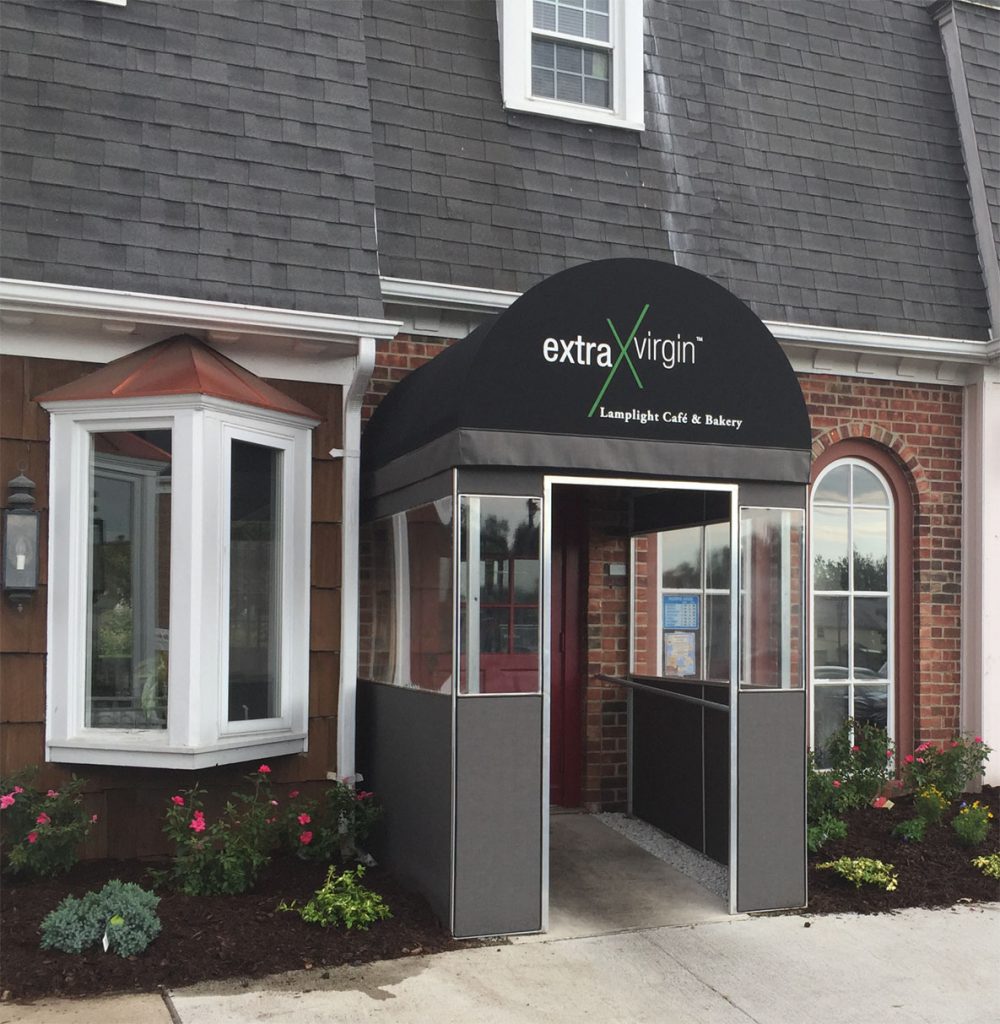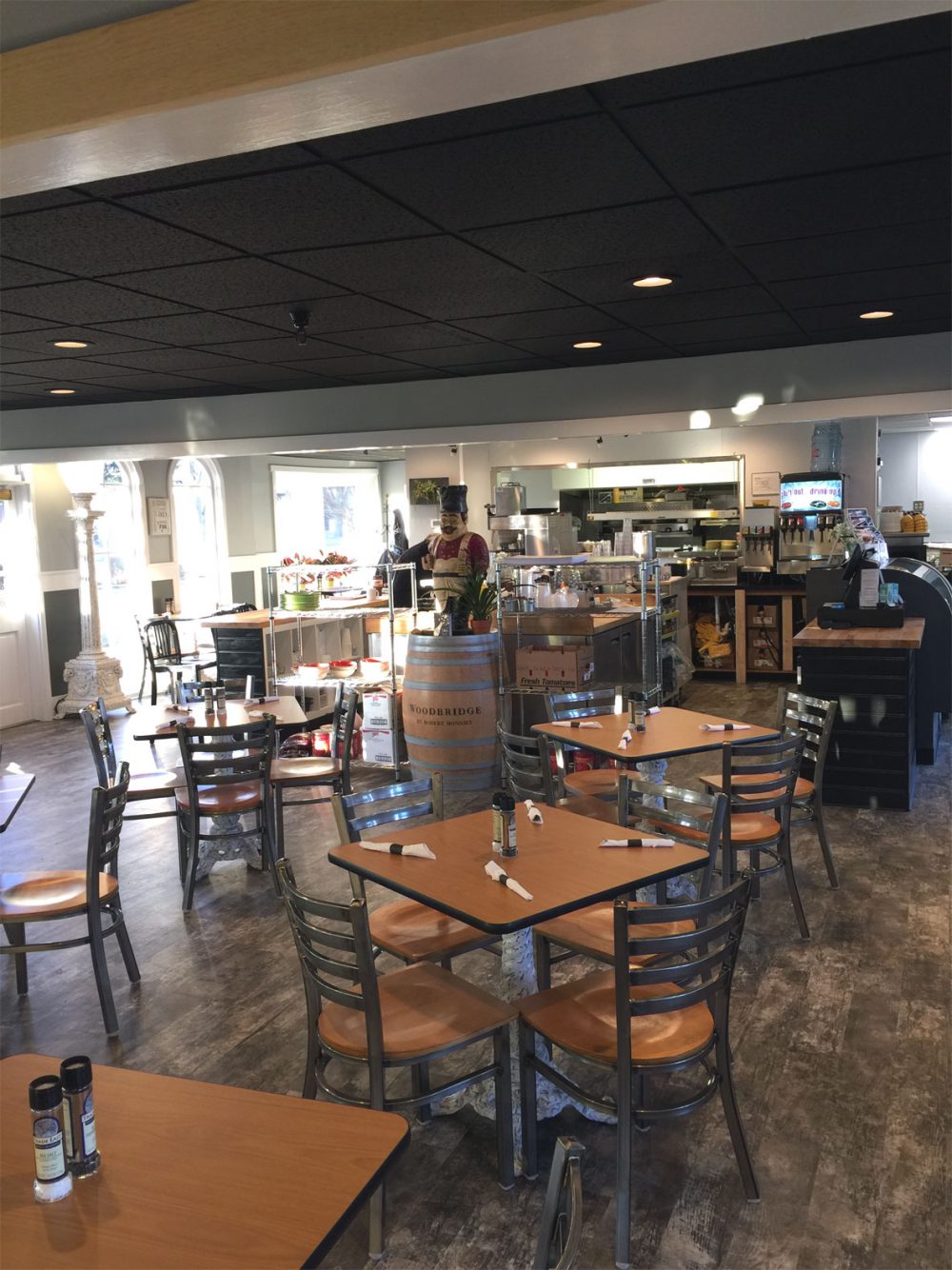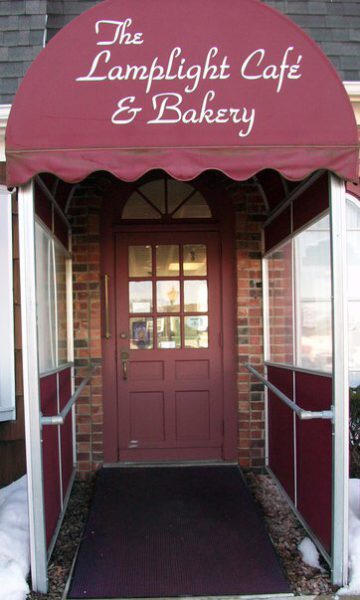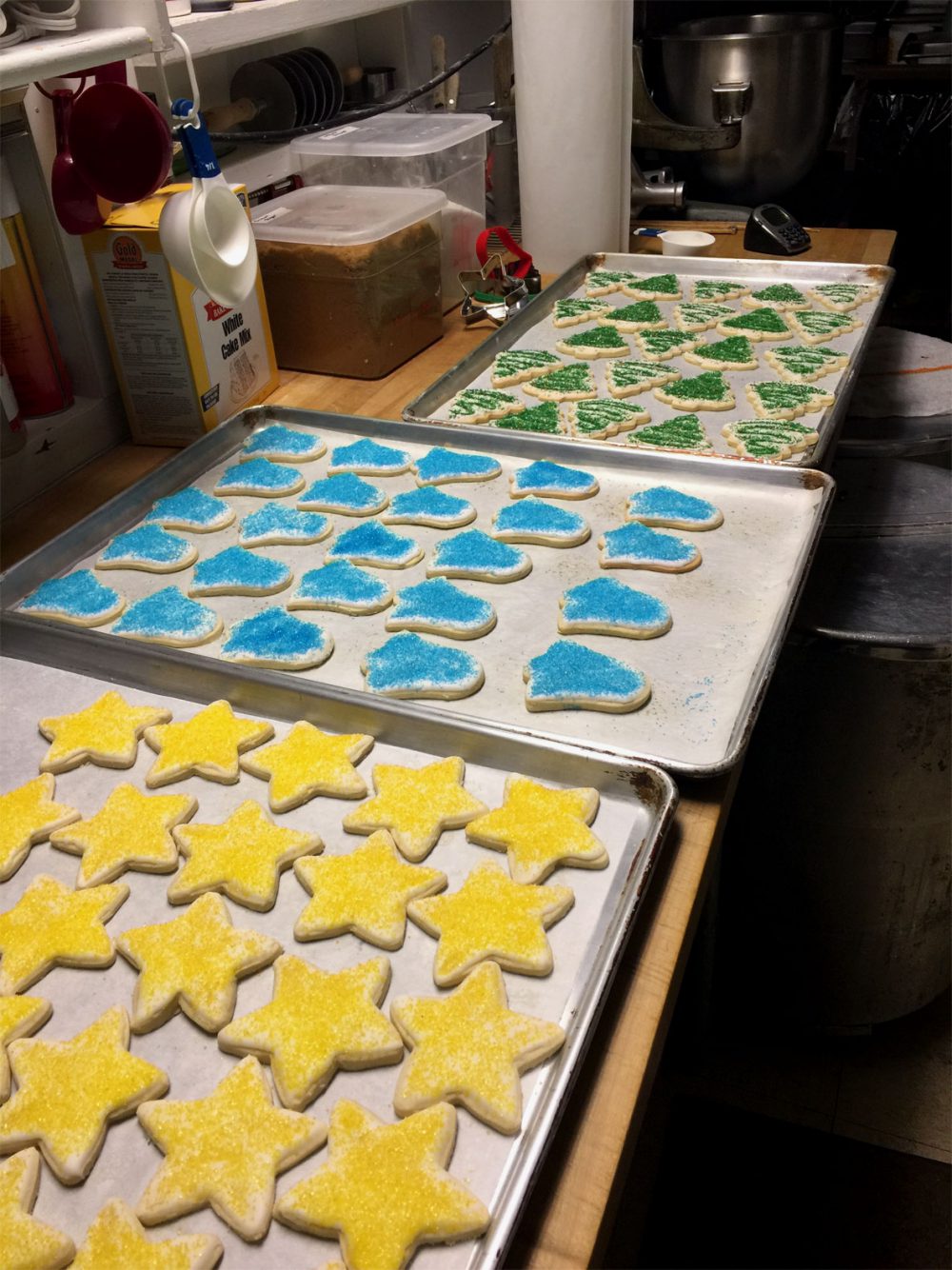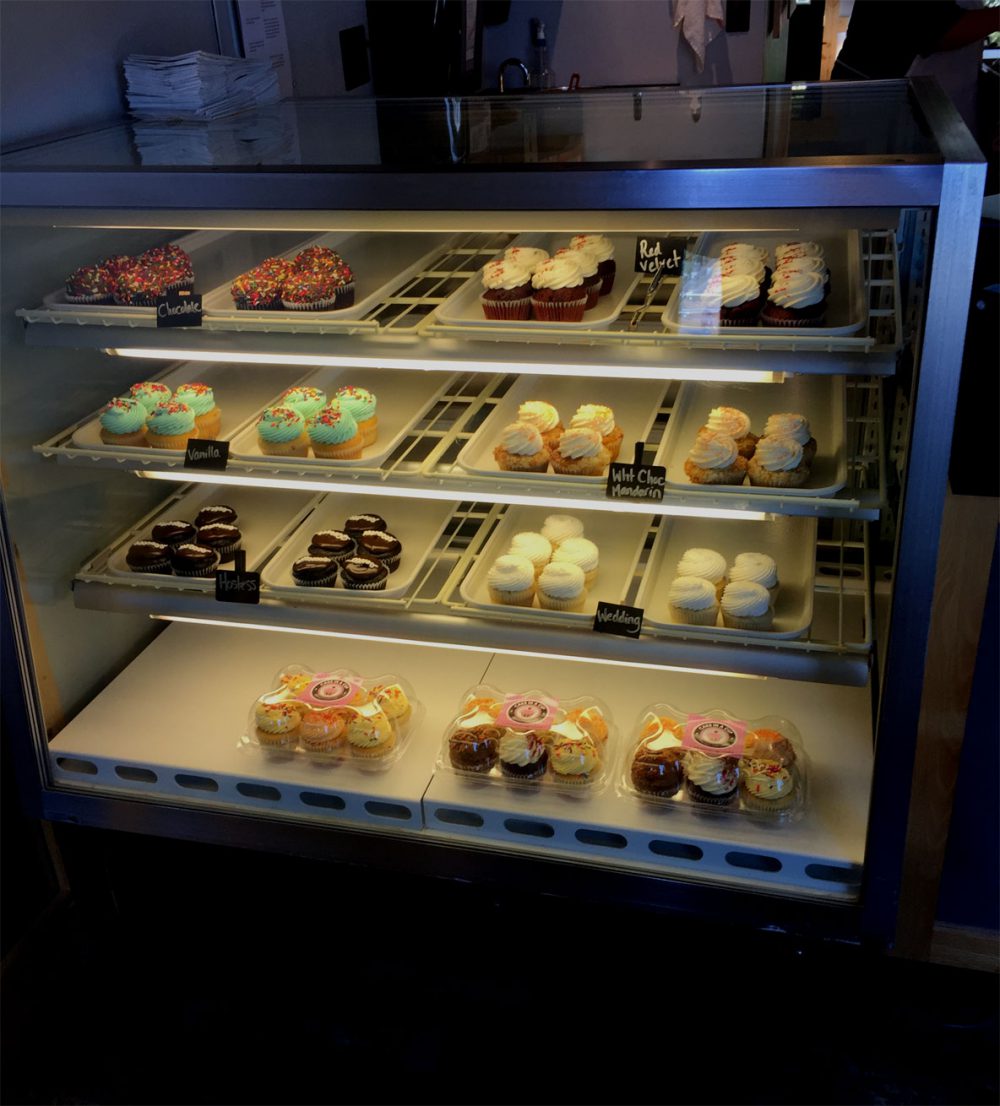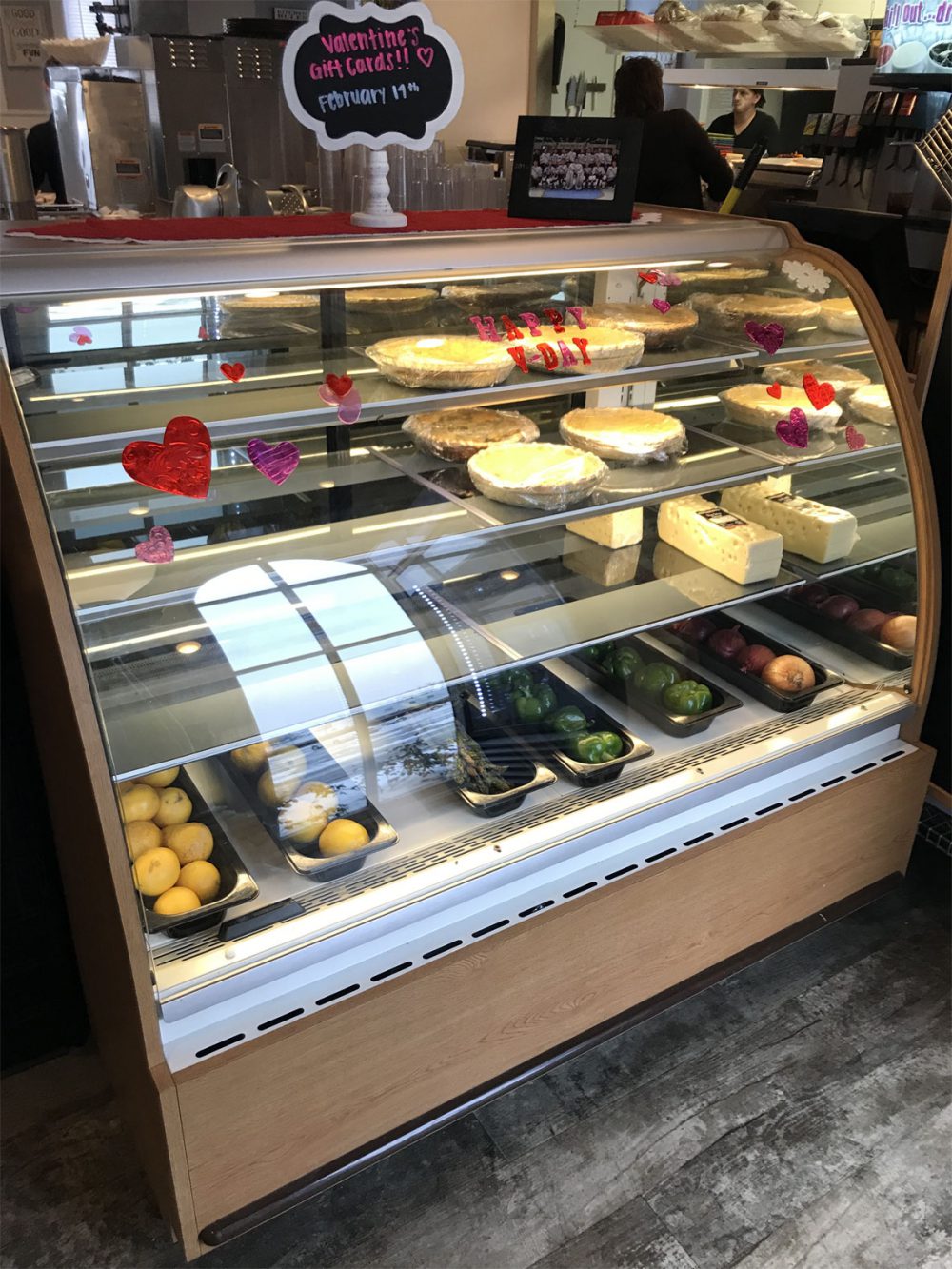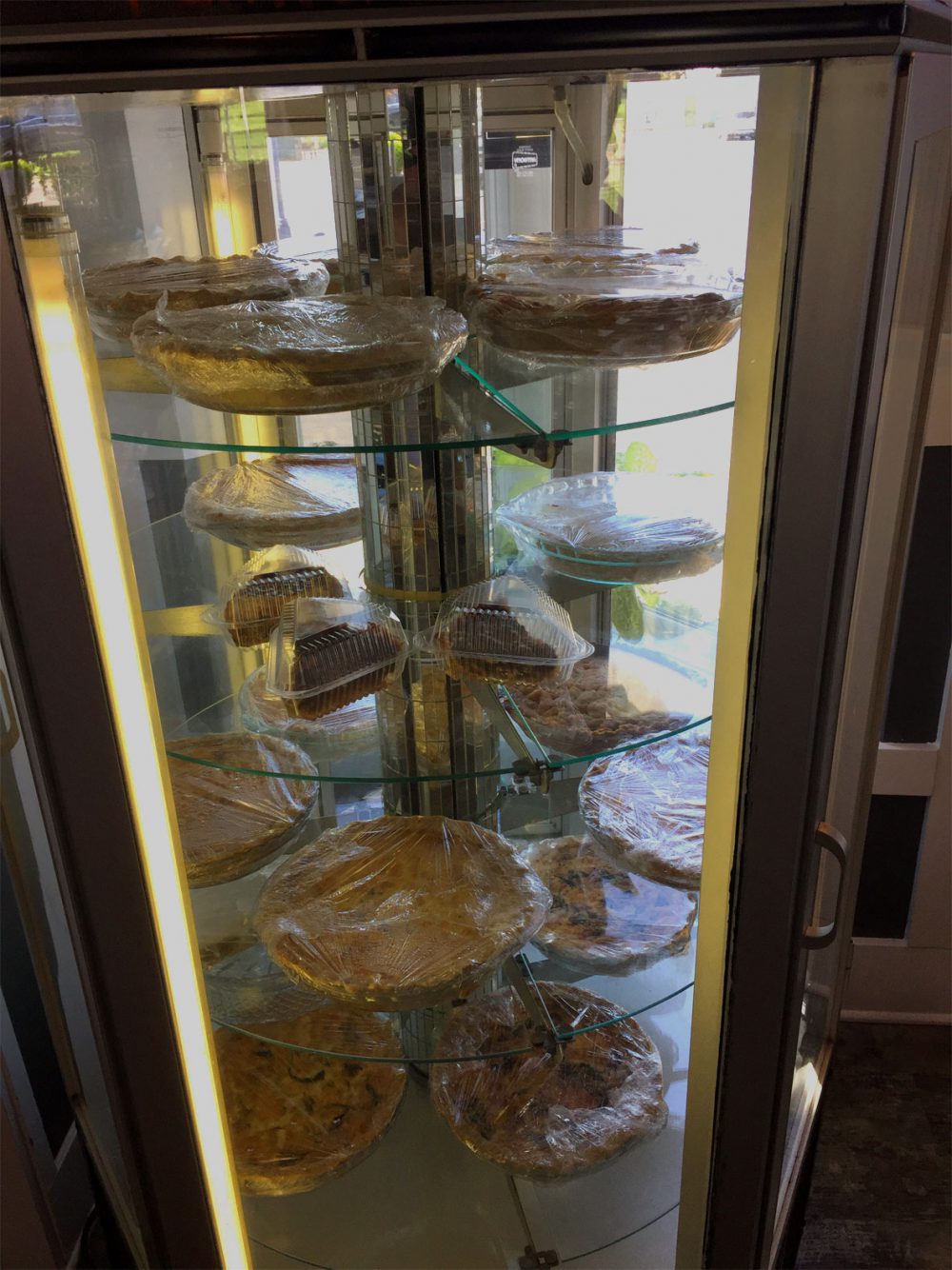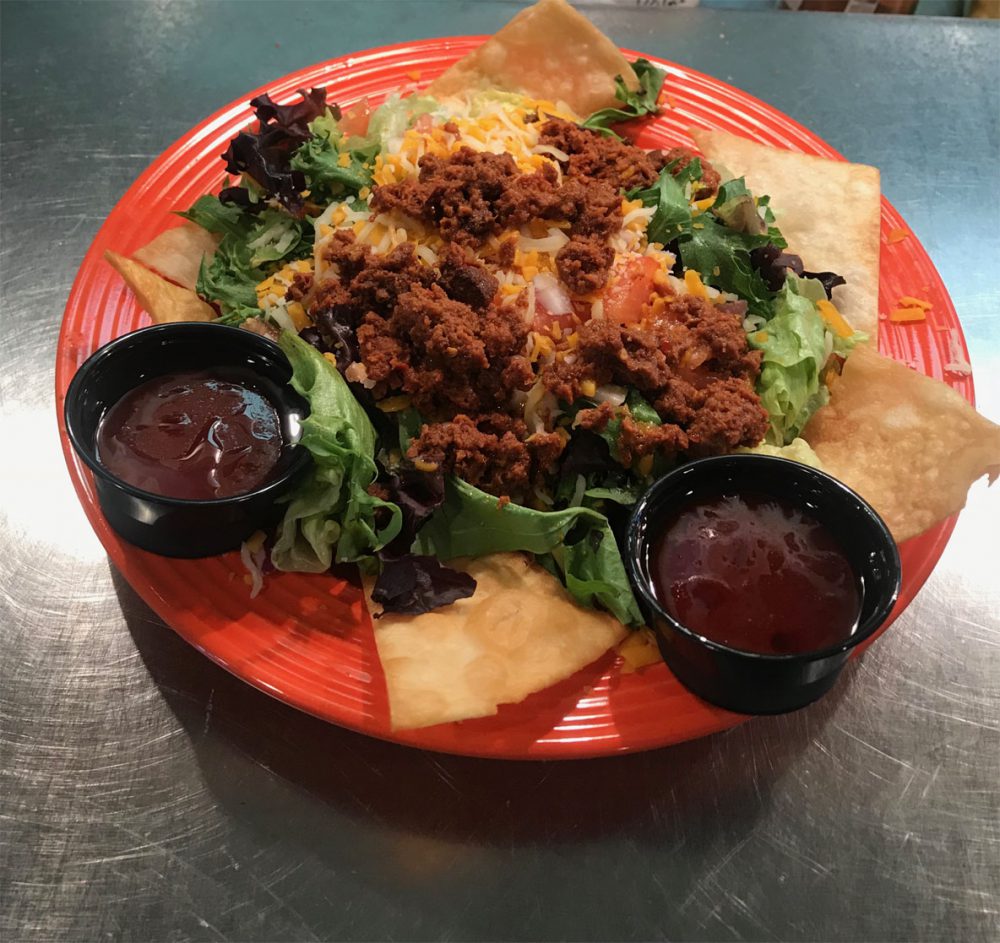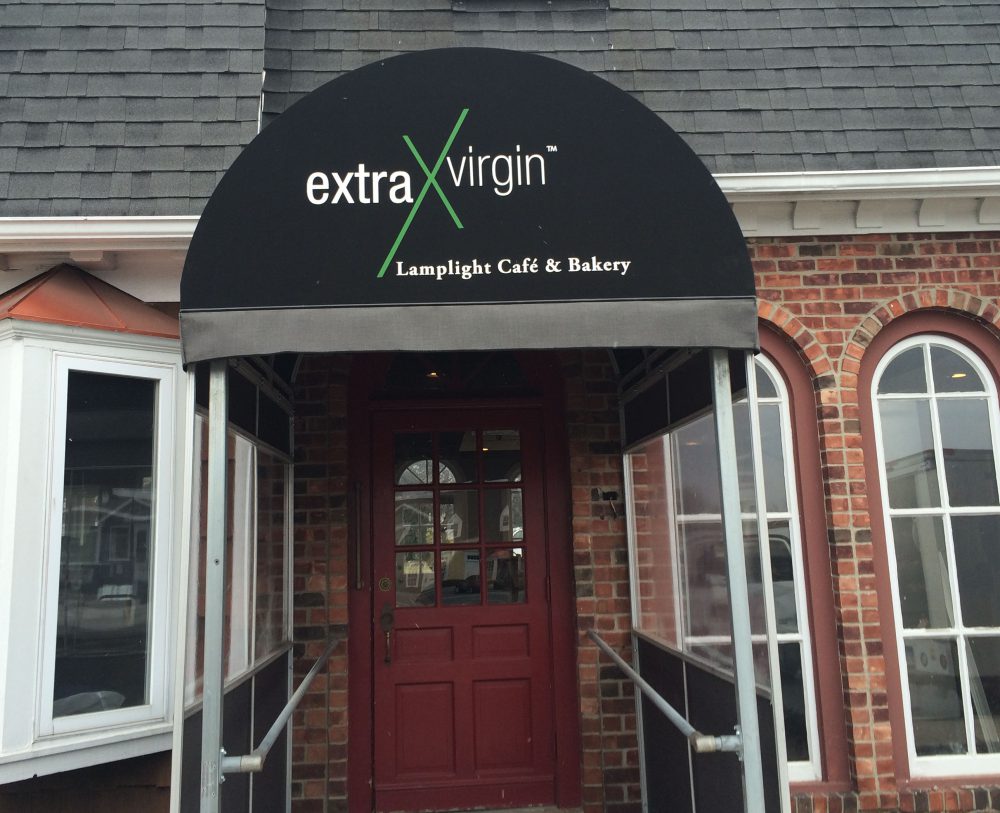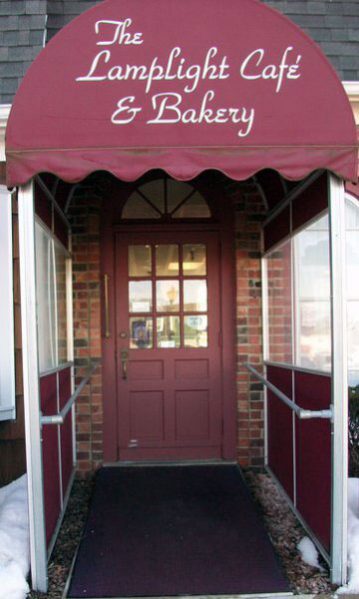 The Lamplight Café & Bakery is located in the
Perry's Landing Shops in downtown Perrysburg at 121 W. Indiana Ave.
Click the image below for our menu: